First, let's talk about how we get damaged hair. Believe it or not, as simple as sitting under the sun to achieve your sun-kissed tan on the beach exposes your hair to sun damage. Brushing your wet hair with the wrong type of brush/comb can cause significant damage to your hair cuticle. Thermal damage from daily or weekly hair ironing, blowouts and most especially the frequent color treatments and hair bleaching could cause some serious damage to your hair as well. I bet you're already wondering how we can repair it. Here's how:
L'Oréal Professionel's Pro Fiber treatment goes a long way! This treatment works on a molecular level that repairs broken cuticle while leaving a deep conditioning feel. It's a long-lasting haircare program that starts in-salon and can be prolonged for up to 6 weeks with home care products!  Pro Fiber is an intense reconstruction treatment that only targets damaged spots and is NOT to be applied on to the scalp – so it's safe to use by pregnant women too!
There are 3 levels of hair damage:
1. RECTIFY: this range is perfect for normal to slightly damaged fine hair for a revived healthy look.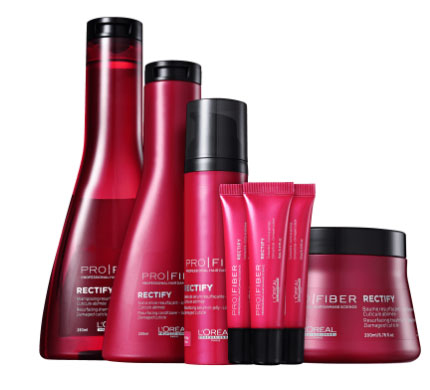 2. Restore: This range is ideal for medium to thick damaged hair for a restored smooth effect.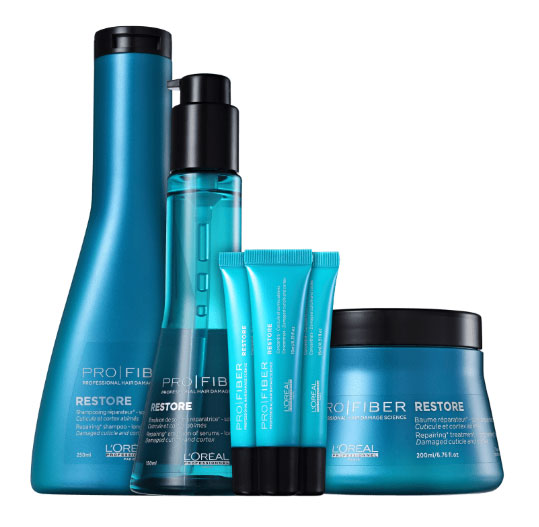 Scent: Spicy floral sandal milk
3. Reconstruct: This range is designed for those with thick and severely damaged hair for a stronger feel.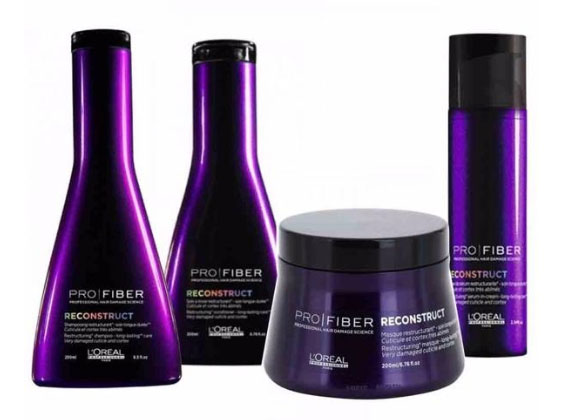 Scent: Black vanilla
So what are you waiting for? Let's take care of that gorgeous hair, visit us at Mimosa Beauty Lounge for your quick hair diagnosis and treatment!
Loreal Profiber home care range are Available at Mimosa Beauty Lounge.